E M Bartlett Homes
Nantucket Vacation Home Rentals
Contact Paul Merrithew
at ACKrentals3@aol.com
or call 603 673-6869

9 D Street, Madaket
Cottage Rental

Nine D Street is on the western end of Nantucket Island. You can hear the sound of the waves on the Madaket Beach from this cottage with water views. It is a short walk to the Madaket surf beach or the calm waters of Madaket Harbor. Watch the beautiful sunsets over the water.
The cottage is private, yet close to the shuttle bus and bike path to allow easy access to explore all of Nantucket.

Watch the boats on Hither Creek and Madaket Harbor. Look out at Tuckernuck Island and Eel Point from the deck and see beautiful sunsets.

E M Bartlett Homes
Nantucket Vacation Home Rentals
Contact Paul Merrithew
at ACKrentals3@aol.com
or call 603 673-6869

Living Room on the Second Floor with Deck

Kitchen on First Floor
New for 2012 season

Dining Room with Oak Spiral Staircase to Second Floor

Twin Bedroom on First Floor

Queen Bedroom on Second Floor
with views of the creek and harbor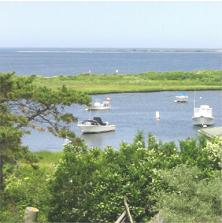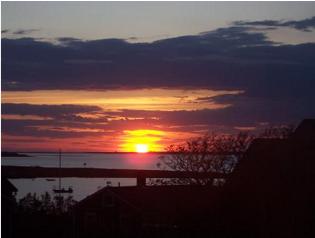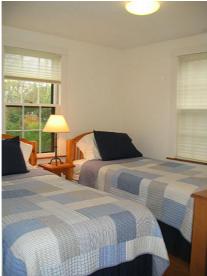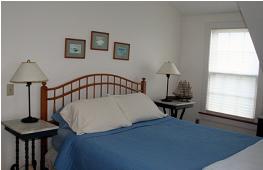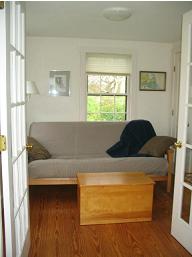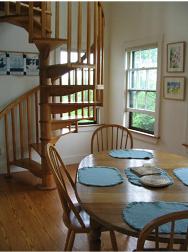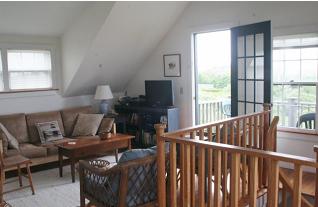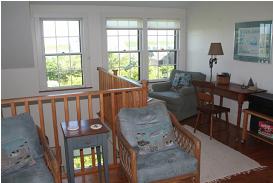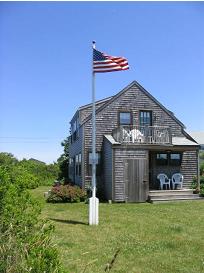 Living Room looking north to
Hither Creek, Madaket Harbor and Tuckernuck Island

- sleeps four to six - 2 bedrooms - den with double futon - 2 baths - outdoor shower - walk to beach - close to shuttle/bike path - fans and heat - WIFI
- bed linens - bath and beach towels - fully equiped kitchen - washer and dryer
- large yard & private smaller yard - parking for 2 vehicles - picnic table - charcoal grill